Ten reasons to visit Levice and its surroundings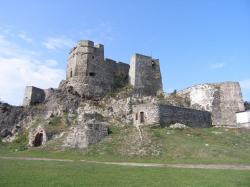 1. Do not miss the opportunity to visit Levice castle, which is the dominant building of the town.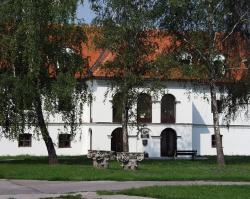 2. Lovers of history can visit the Tekov museum. The museum documents the entire history of Levice region, its historical and archeological finds, and includes a local pharmacy.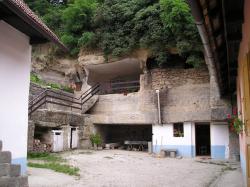 3. One of the rocky dwellings, settlement No. 142, in Brhlovce was restored and turned into a museum, which is part of the Tekov museum in Levice. It shows the life of the original inhabitants of the dwellings. In 1994, it received the Europa Nostra Award for the saving and restoration of this architectural monument.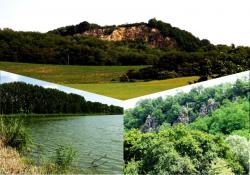 4. If you want to spend a really enjoyable day  in nature, we encourage you to go to the Levice fishponds or Vápnik (Šikloš), which is one of the largest travertine peaks of Slovakia. A day trip to the State Nature Preserve, Horša Valley, with its  unique plant and animal features, is well worth the time.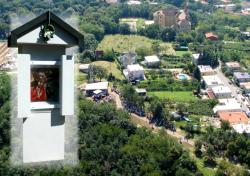 5. On the 27 th of July 2008 our newly revitalised Calvary was constructed. In the area of Calvary were also new stations of cross built.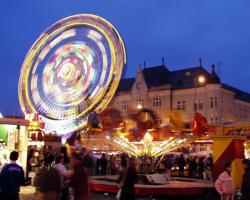 6. In October you have to come and enjoy the atmosphere of one of the favorite traditional events - the funfair in Levice. There are lots of food stalls, merry go rounds,  and attractions for the whole family.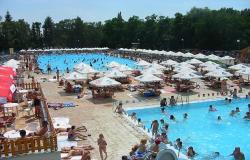 7. The famous holiday resort Margita-Ilona is located about 6 km away from the town of Levice. Resort facilities include four outdoor swimming pools with showers, tennis courts, volleyball fields, football pitches, and a children´s play ground.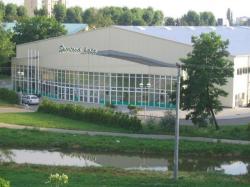 8. The association of sport in Levice offers people of all ages access to sporting facilities ( a modern sports hall, house of sport, swimming pool, football stadium, ice rink) and clubs.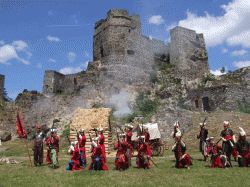 9. Various cultural and sports events that bring people together are organized throughout the year.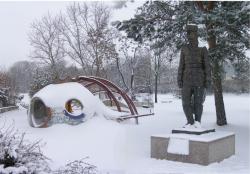 10. Are you looking for some peace and quiet? The park of M. R. Štefánik is the right place to relax and unwind. There is a lake with a fountain with plenty of benches around. If you have children they will enjoy the climbing frame called "magic fish". There is also a small café inside the park.
Published 22.4.2009
Updated 9.11.2012 -am-